Welcome to our Path of Exile Assassin Builds 3.9 for Metamorph League, here you can view the most popular Assassin builds to use in this 2020 update. This is an Ascendancy Class for Shadow in Path of Exile has one of the most flexible skill trees out of all the classes. Due to this, it has quickly become one of the most popular classes for just about any build in Path of Exile.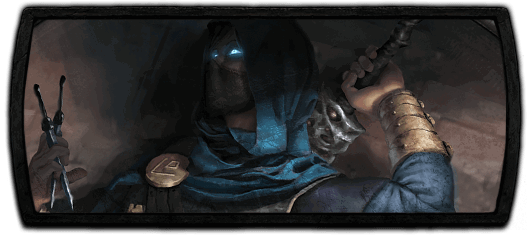 (This page is currently undergoing updates for the new 3.9 Metamorph League)
POE 3.9 Assassin Most Popular Builds
Path of Exile Assassin the Most Popular Builds for PS4, XBOX1, and (Steam) PC Version of the game. At Eznpc we rank ascendant builds using a Tier List. You can find the Best Builds in the S Tier, the further down you go the weaker they become ending with F Tier. These rankings are based on the Builds viability, gear flexibility and popularity within the new Path of Exile Metamorpha League 3.9.
|    Tier | Skill Gems |
| --- | --- |
| S | Cyclone |
| A | Ice Nova, Vaal Ice Nova |
| B | Vaal Cyclone,  Blade Vortex,  Vaal Blade Vortex |
| C | Ethereal Knives, Storm Brand, Ball Lightning |
| D | Wave of Conviction, Deserate |
| E | Orb of Storms, Winter Orb, Volatile Dead |
| F | … |
POE 3.9 Assassin Builds Tier List | The Most Popular Build For Metamorph League
S Tier – Cyclone
A Tier – Ice Nova, Vaal Ice Nova
B Tier – Vaal Cyclone, Blade Vortex, Vaal Blade Vortex
C Tier – Ethereal Knives, Storm Brand, Ball Lightning
D Tier – Wave of Conviction, Deserate
E Tier – Orb of Storms, Winter Orb, Volatile Dead
F Tier – …
Previous: POE 3.9 Necromancer Most Popular Builds Tier List
Next: POE 3.9 Assassin Most Popular Builds Tier List